A frontal view of where the ovens used to be, and the kitchen area.
Food prep, dish pit, and part of the walk in area.
Front view of the entire store.
A side view of the ovens leading back to the walk in and the rear of the store.
The Bathroom.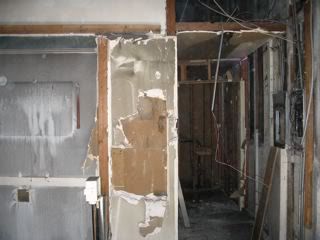 Back hallway and door to bathroom.